Whether you're a long-time veteran, or new to the game, our golf experts will help sharpen your skills. Our head pro, Mike Miller has been teaching for years and has experience training men, women, and juniors of all skill levels.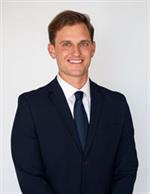 Michael Miller received his golf management degree from Keiser University in West Palm Beach, Florida. After receiving his degree in 2016, his teaching career started at Morris County Golf Club in Northern New Jersey. Michael stayed in New Jersey for two more years, teaching golf at Montclair Golf Club. Since moving back to Ohio, Michael has been teaching golf at Avon Oaks Country Club for the past 3 seasons. After six years of teaching and over 1,000 lessons given, he is excited to bring all his knowledge to the West Bank of Flats in Cleveland, Ohio.
Request a Lesson Below!